SMS Set Up
1. Log into ShowGroundsLive.com and go into the Communications tab and select Communication Settings.
2. Select SMS
3. Agree to Terms & Conditions and then click Enable SMS Service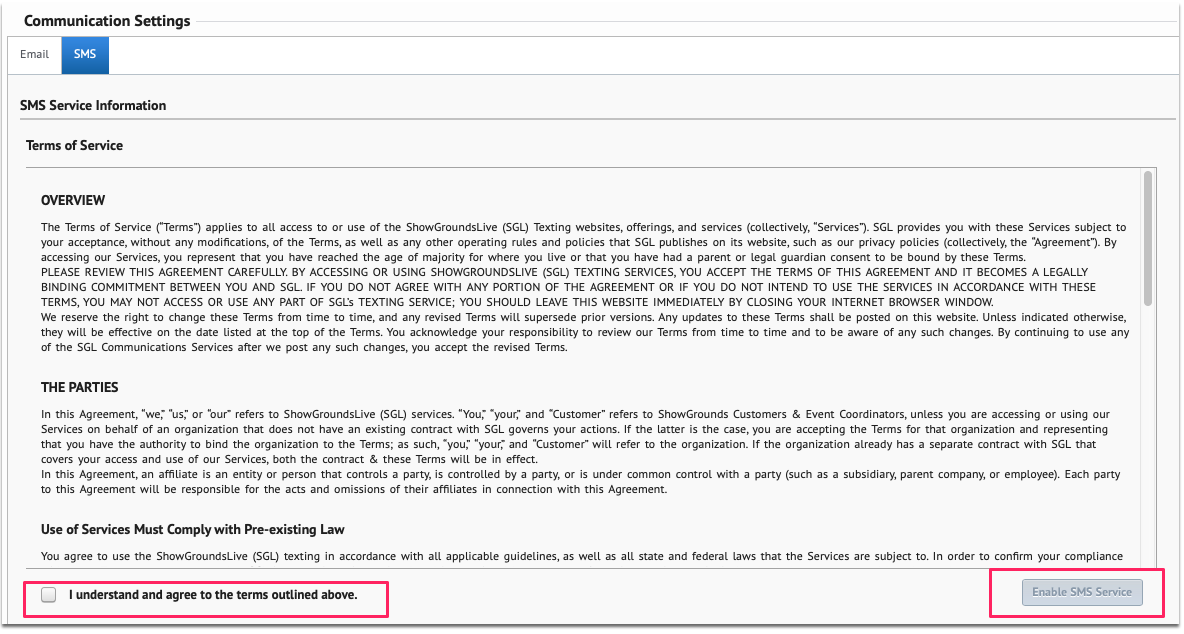 4.  Create show company billing account.
5. Select the desired phone number to send out messages to your exhibitors – a list of phone numbers will display once you select your area code.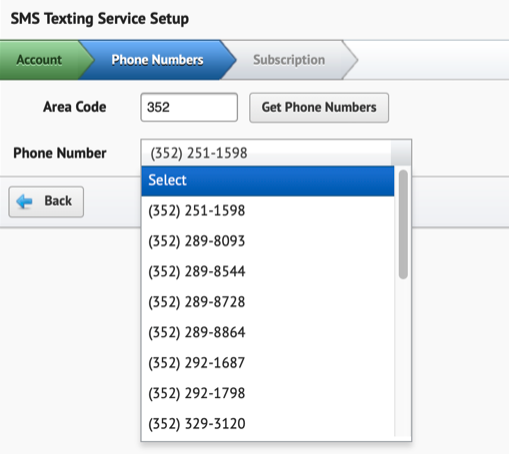 6. Provide a subscription payment method and select how many tokens you would like to purchase.

7. You are ready to use the service! You can send texts out by show and have the option to select either an SMS or MMS message. It also will show you have many tokens you have available and how many the message you are sending will use.