To bring down the number of people surrounding the ingate each class will have a preset order of go. This is done with the online class sign-ups.
There will be specific set times additions and changes to the order of go can be done.
To begin login to ShowgroundsLive, make sure you have selected the correct class, and that you have Entries available in your MY ENTRIES on the far left of your page.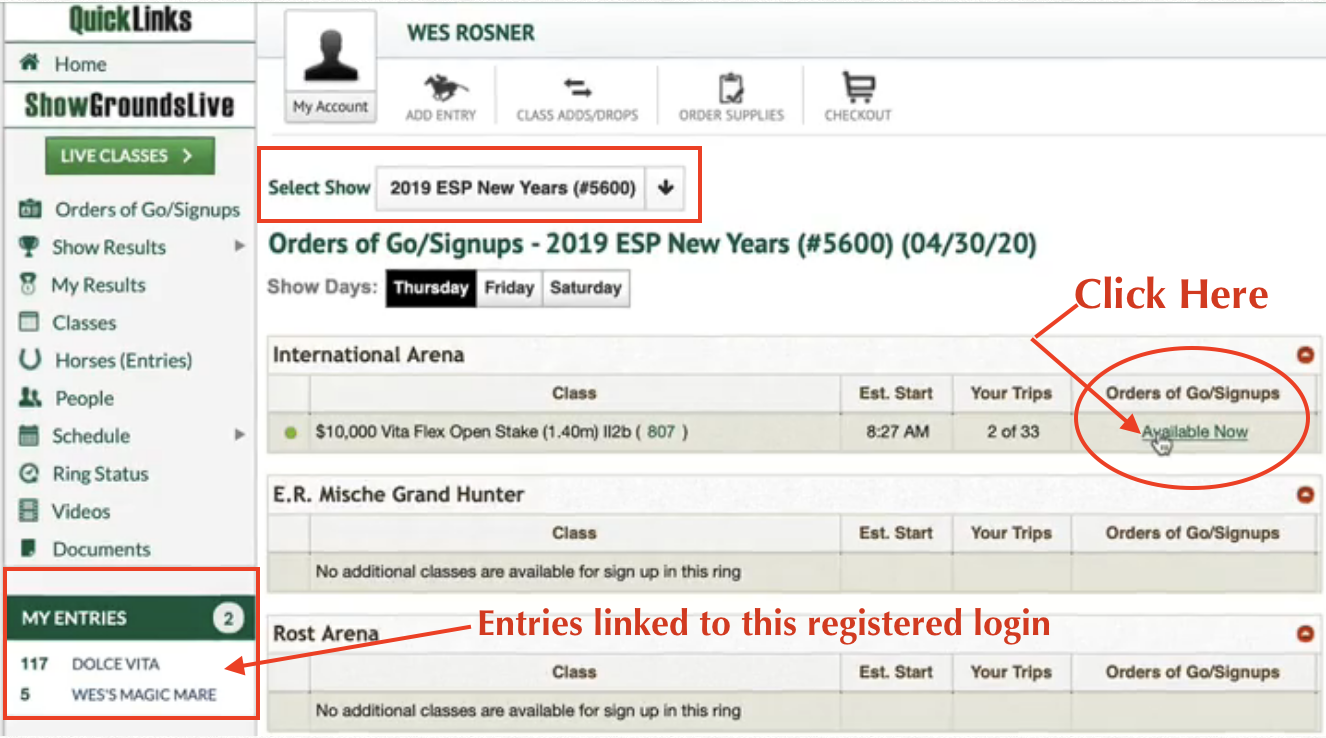 NOTE** (If you do not see your entries here please contact the show office or support@showgroundsonline.com.)
Once in the class sign-ups, you will have a checkmark open at any available slot.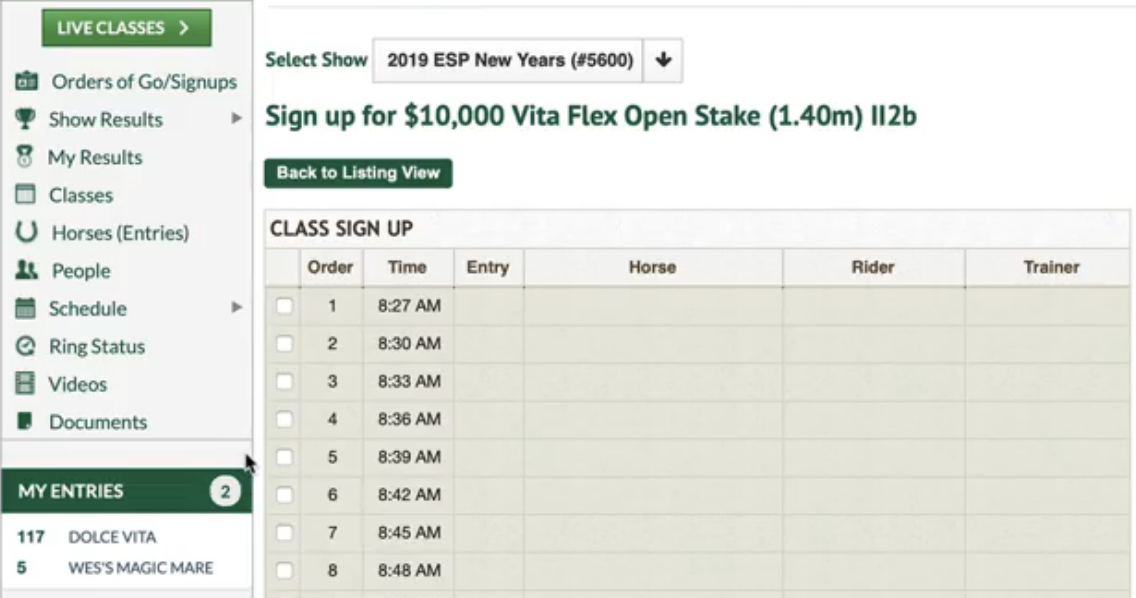 Once you select a time slot for your trip, a timer will begin and you will have 2 minutes to complete your selection or the slot will open back up for others automatically.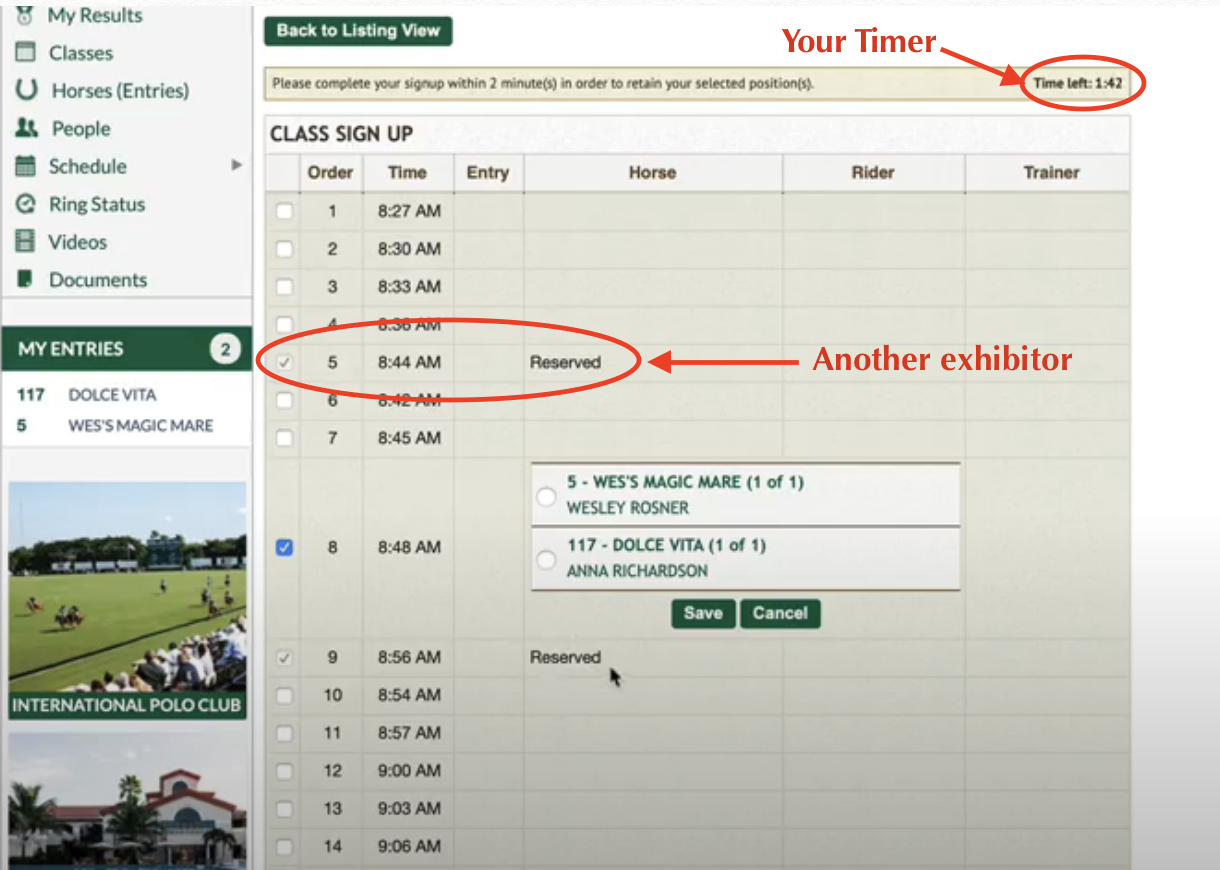 Choosing your horse and saving will then close that time slot to any other competitors.