How to Create a ShowGroundsLive login.
Click Here for a Registration Screencast
Creating a login at ShowGroundsLive allows users to:
Create Entries
Add/Scratch Classes
Participate in class sign-ups
Order Supplies
Add to series
Receive nightly emails for next day schedule
See personal results
See personal schedule
Check out online
All for free!
Creating a login
Go to: http://showgroundslive.com/RegStep1/reset/1
You may also register by looking for the "Register" link at the top of the ShowGroundsLive.com website or any of our Show Company websites.

Fill in the registration form providing details for yourself. Please do not register on behalf of others. It is very important that both your email address and phone numbers are accurate as we use them for verification purposes.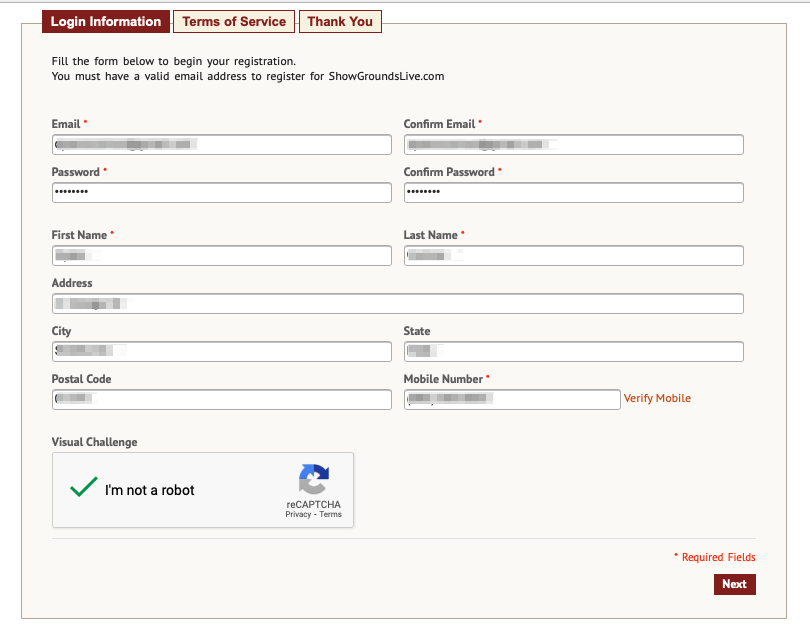 Next, click the link reading "Verify Mobile" – you'll receive a text message with a code to input.

Finally, assure us that you are not a robot.

To continue, you must read and accept the terms. Check the box, and click submit.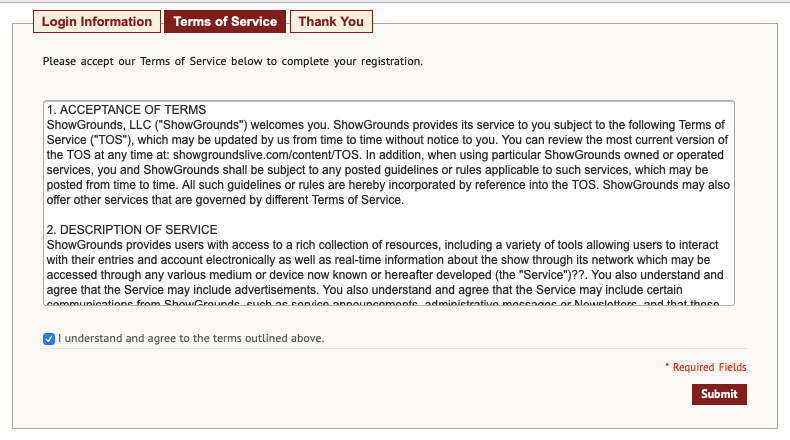 IMPORTANT – You will receive an email with a confirmation link in it. This email will look like this: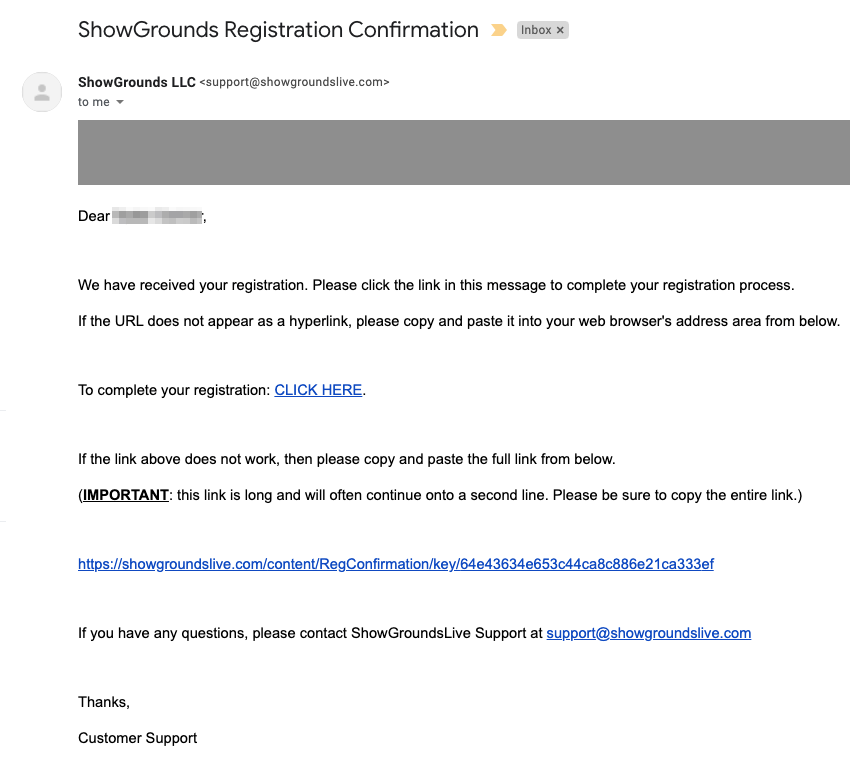 Registration is not completed until this link has been clicked. You should get a page like this after clicking the confirmation link:
Finally, registration is complete and you will be granted full access to ShowGroundsLive.com