Adding and dropping classes is easy. Please note:
Horse shows set the cut off time and show day for online adds and scratches, so these times can vary from show to show. Be sure to learn the policies of the show you are at. If you try to add or scratch online after the cut off time, you will not be able to do it.
Please be sure to hit SAVE!
You will see a confirmation window appear when you have done it properly. Please read the window carefully to be sure you were successful with all of your class changes.
You will also receive a confirmation email.
Log on to your showGrounds account
Pick the show company and click "go"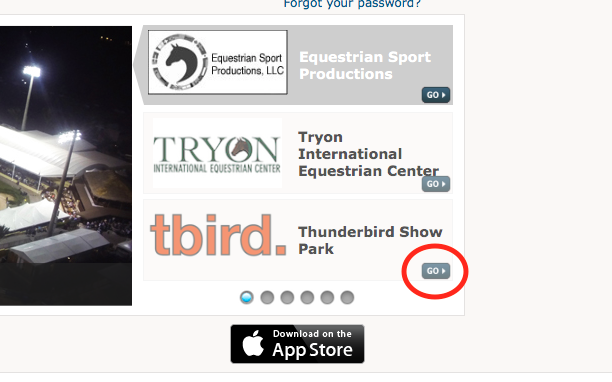 In your account, choose the show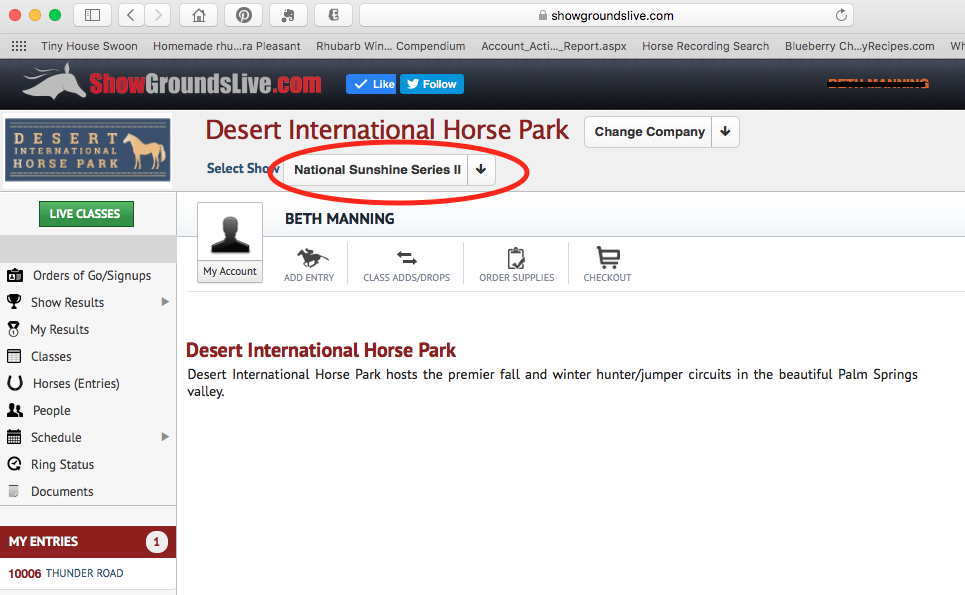 Choose the class adds/drops option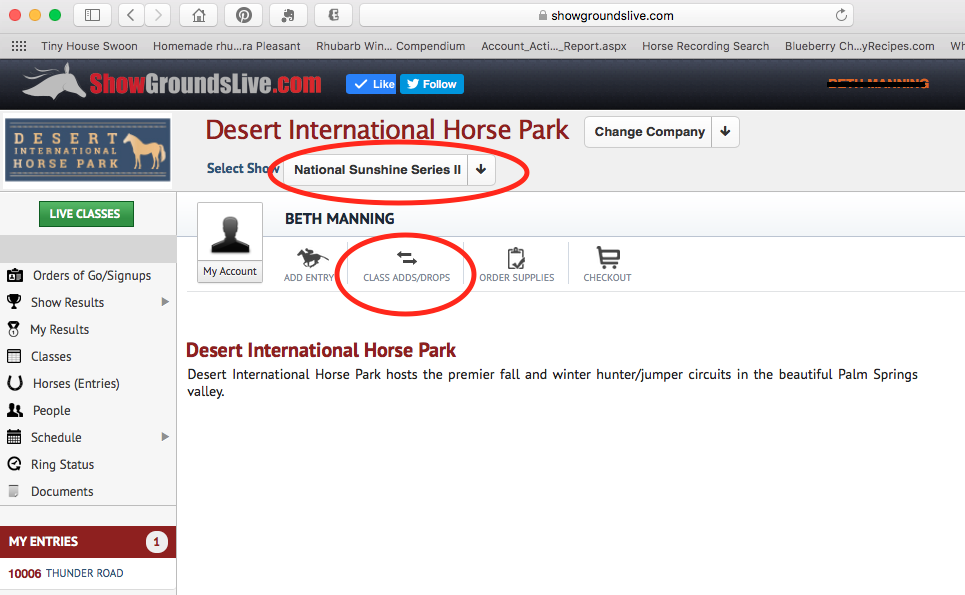 You will see a dropdown list off all the horses associated with you as rider, trainer or owner. Pick your horse from this list.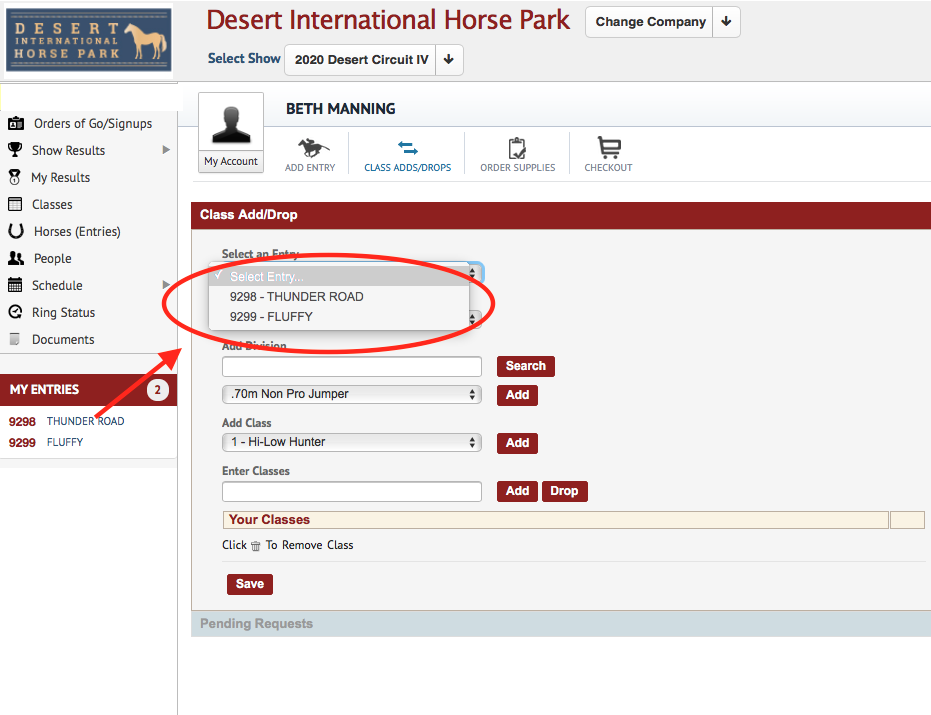 Pick the horse and rider that are getting the changes.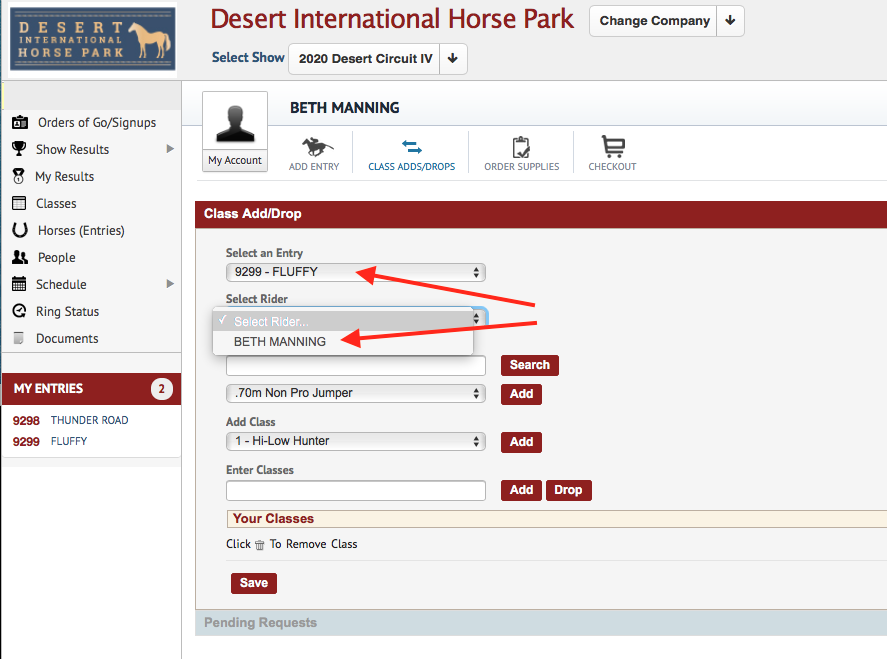 Select division or classes by name from the drop down list. Classes can also be managed by class number.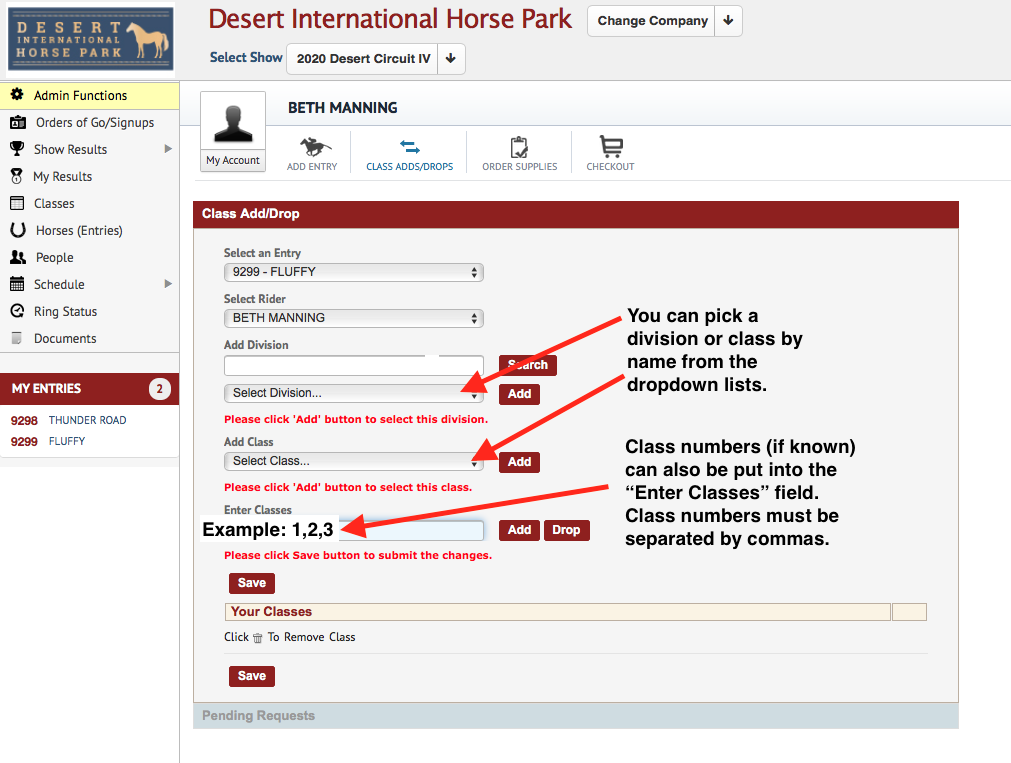 Review the list of classes you have added. If correct, to make your changes official, you MUST SAVE!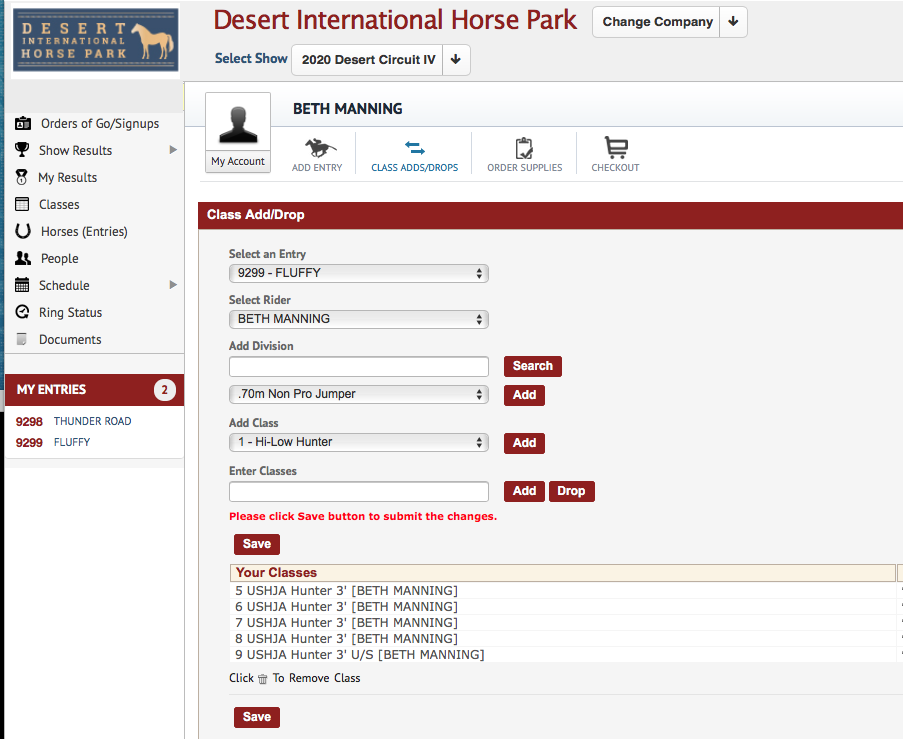 You will know you have saved your classes when you see this message (please read carefully to make sure all of your classes were added/scratched). Saving is crucial to success!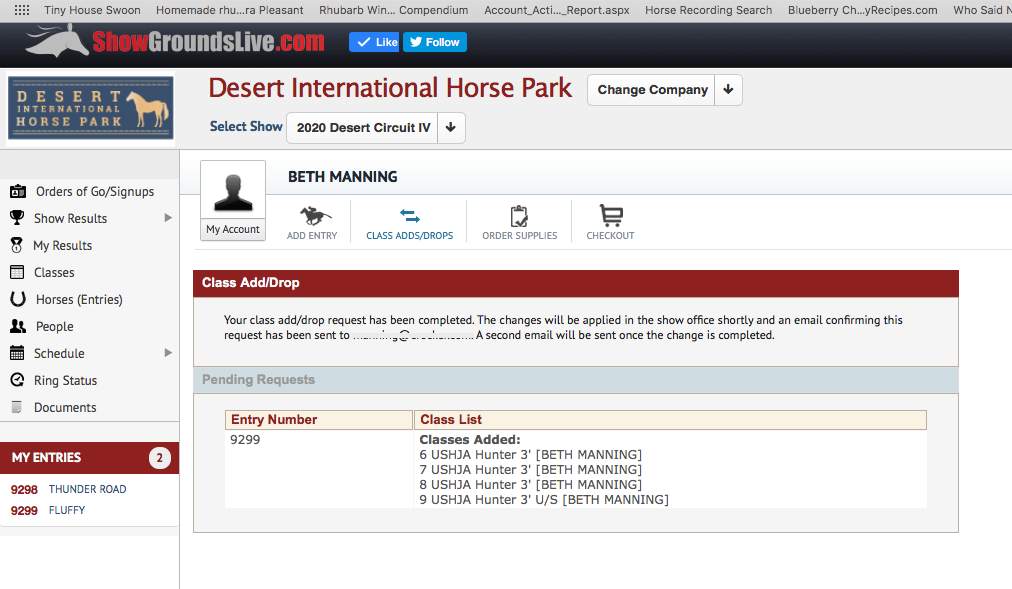 Note: If you are trying to drop a class that is required by a division and the division has already started, you will receive the following message.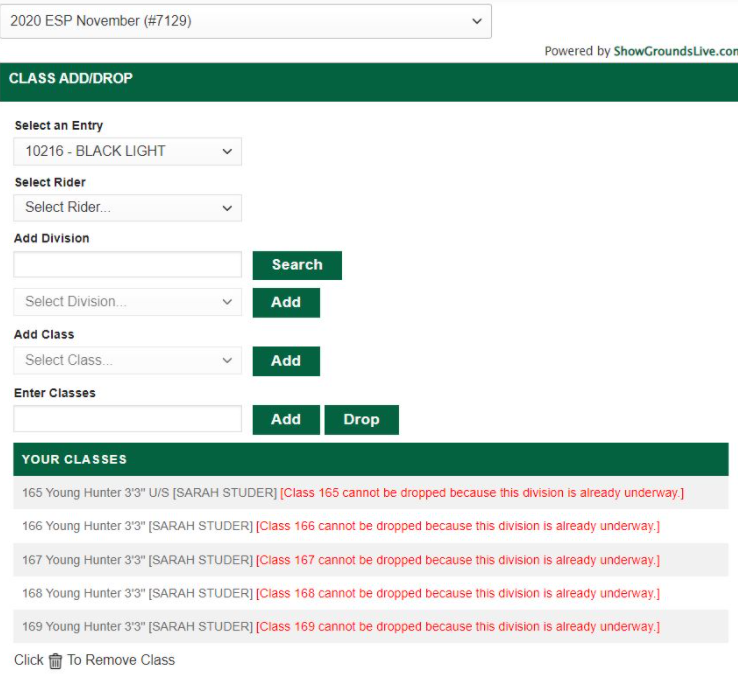 You will also receive an email that summarizes the changes you made.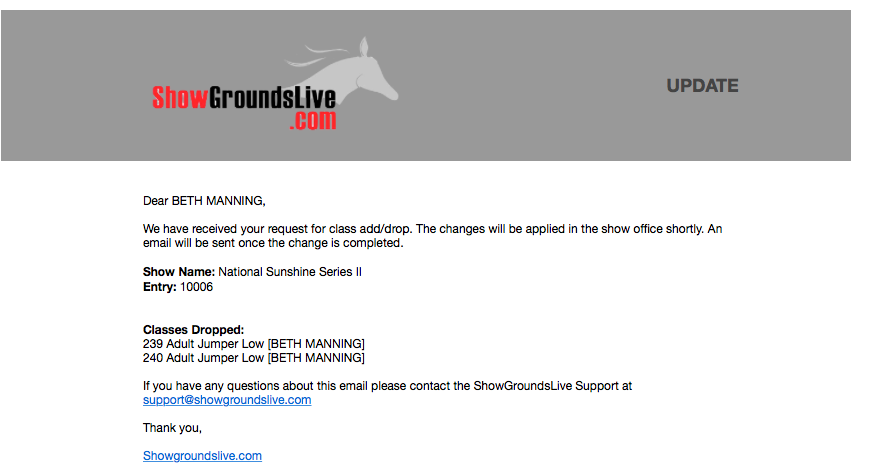 You will then receive a second confirmation email when the changes have synced with the horse show server. This usually happens quickly.
All done!