You can unsubscribe from email lists easily from your "My Account" on your ShowGroundsLive account.

Once you have gone to "My Account" locate the "Email Notifications" tab.
From there, you can uncheck any of the email options you wish to unsubscribe from.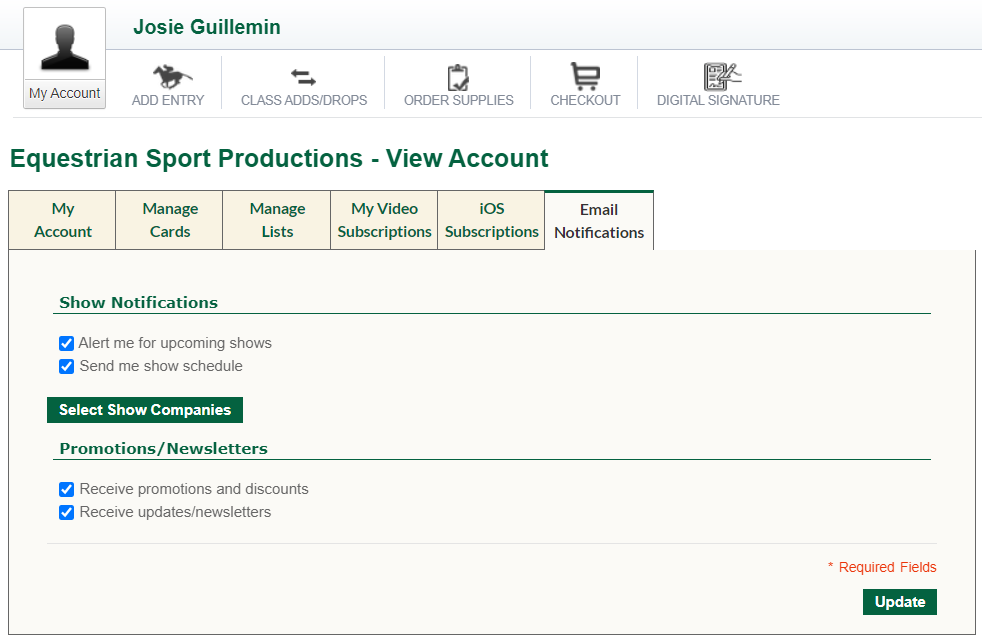 Once you have unchecked the appropriate boxes, be sure to hit the update button at the bottom of the page for the request to be processed.