Checking out entries is easy.
Login to your Showgrounds account at ShowGroundsLive.com
Pick the Show Company and click "go"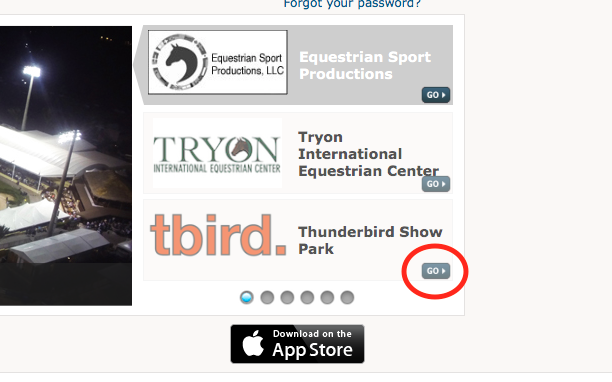 You will be taken to your account page. Pick the week you want to check out for.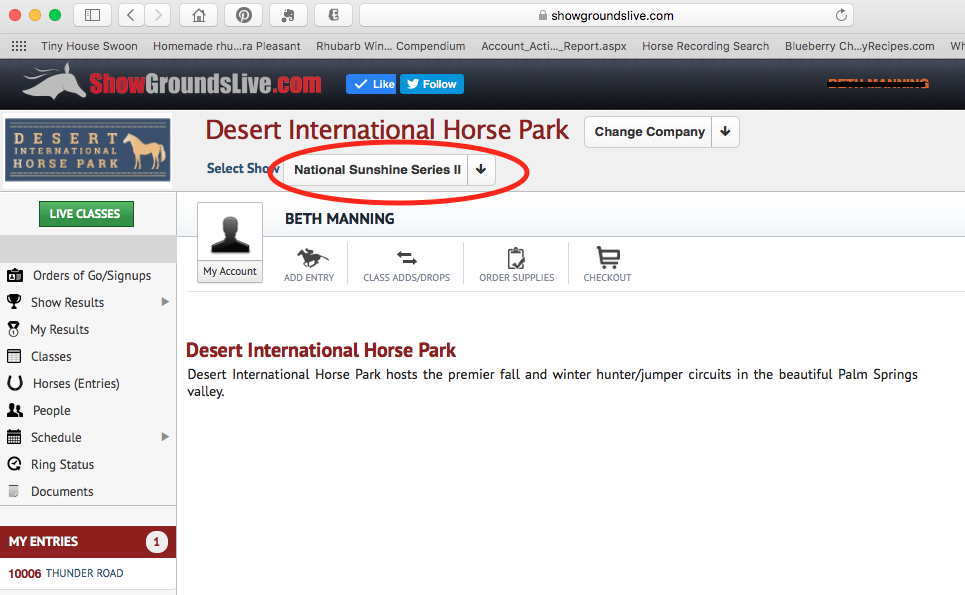 Select the shopping cart icon

Use the checkbox to select the entry (or entires) you wish to pay.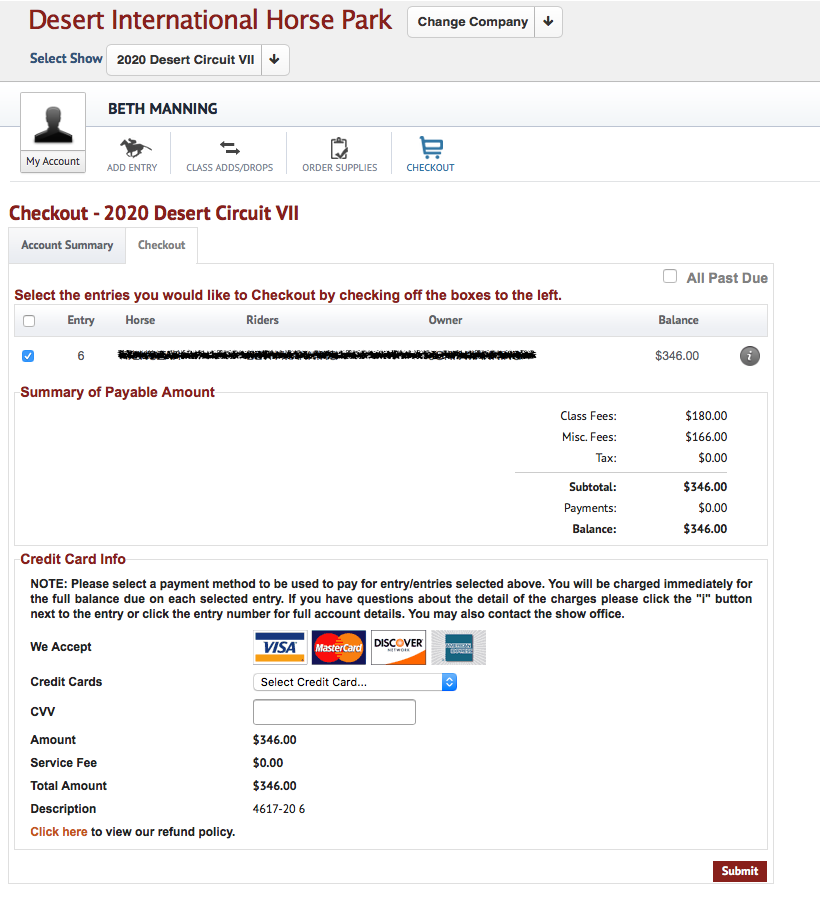 Select the credit card you will be using and click submit.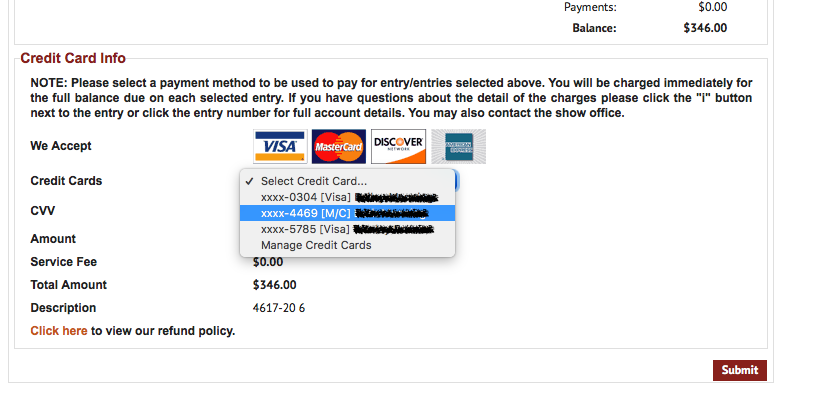 All done!
Adding/Removing Credit Cards on your Account
You can manage your credit cards from your account. To start, select "my account"

From there, select the "manage cards" tab.

The following window will appear, and from here you can add another card, or you can remove a current one on file.